It's one of modern life's best ironies: casual style for women entails looking effortless, but as it turns out, looking effortless isn't all that easy. Take, for example, the "no makeup" beauty trend, which requires applying way more product than anyone would imagine to truly execute. Or how about creating a disheveled I-woke-up-like-this hairstyle? You'll spend an hour in front of your bathroom mirror, at the very least, perfecting your do.
The same can be said for cultivating a polished casual style. It seems like it should be easy, but as we all know, it can take more rounds of experimentation, and a lot more panicked closet raiding, than many of us would like to admit. It can be so frustrating, in fact, that even those of us who have nailed the fine art of chic workday dressing can be tempted to skip our weekend social engagements in favor of staying home—where we can don our favorite ratty sweatshirt and torn-up jeans free of pressure.
But for those of us looking to up our casual style game, there's hope. Here's how to master the principles of casual style for women.
Get Some Inspiration
It's always good to have a reference point, so first things first: look for a style icon who pulls off dressy casual attire, and from whom you can model your own look off of. Think Katharine Hepburn, Jane Birkin, Priyanka Chopra, and Jennifer Aniston—or anyone whose personal style resonates with you.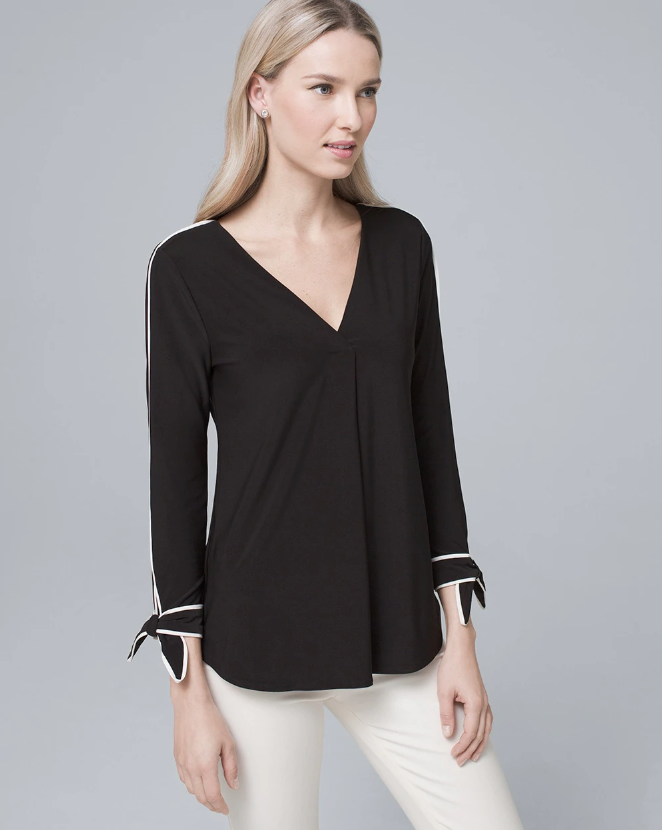 Visualize Your Vibe
Visualization isn't just for athletes—it works for outfits and occasions, too. So once you've locked down your ideal aesthetic, think about how that translates to the event you're dressing for. Will you be standing up a lot? Dancing? What's the weather like? How will you get there? Thinking about all the logistics and practicalities of the day can help you channel the right look. After all, the key to looking effortless, but still put-together, is feeling comfortable, so having an idea of what you're in for will help easily rule out certain clothing items and put you in the right frame of mind to enjoy the night or day ahead.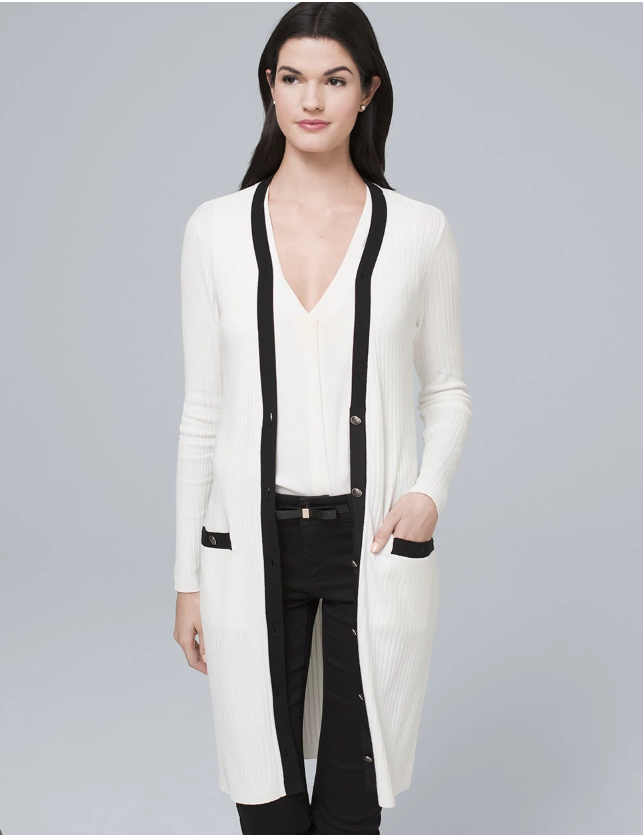 Forget What You Know
Many of the chicest women in the world don't categorize their clothing into work clothes and weekend wear. Instead, they simply think of their clothing as pieces that fit into an ever-changing wardrobe puzzle. Different garments are paired together in different concoctions to suit whatever occasion arises. Having that same mentality can be incredibly helpful when developing your own polished casual style.
Mix It Up
To master the art of polished casual style for women, you must actually wear pieces that are polished and casual together. Some classic combinations: a crisp button-down shirt and jeans, wide-legged trousers and a T-shirt, or a flowy dress and sneakers. The fun, or what makes this style appealing and interesting, comes from pairing two traditionally incompatible items. It's a concept that can, and should, be applied to the use of accessories, too. Try topping a solid-colored sweatshirt with a glittering rhinestone necklace, or pairing a bejeweled pair of pumps with a pair of skinny jeans.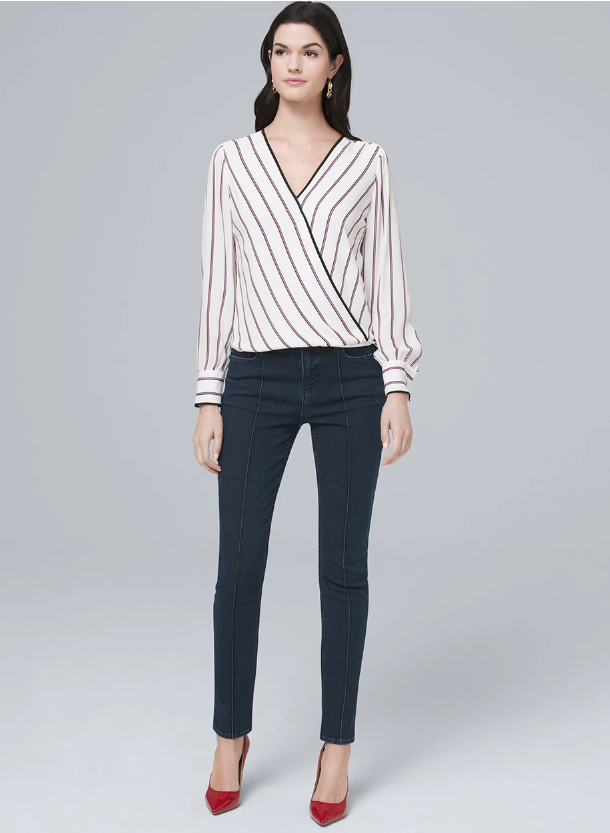 Be Intentional
Not sure if the polished casual outfit you've put together actually looks, well, polished? When in doubt: think like a stylist. A stylist never hands her client an outfit and then just walks away. Once the client is dressed, the stylist spends a fair amount of time making sure the look is just right—tucking in a shirt, neatly cuffing or rolling up the sleeves, popping the collar, or tightening the belt. It's these finishing touches that can elevate an outfit from looking thrown-on to pulled-together. And that's what nailing polished casual style is all about.
Featured in This Article: