Dress for the job you want, not the job you have. These words have motivated so many of us to invest heavily in workwear—especially chic shoes. But raise your hand if you tend to slip into sneakers or flip-flops for casual days outside of the office, either because you haven't invested in nice casual heels, or you just don't have time to think about what shoes to wear on the weekend.
Good news: you don't need to put your office shoes away when you're off the clock. The shoes you wear to the office every day—kitten-heeled pumps, slingbacks, and ankle boots—are perfect for adding some polish to your casual looks. Here's how to do it.
Make Pumps and Ankle Boots Your Off-Duty Go-Tos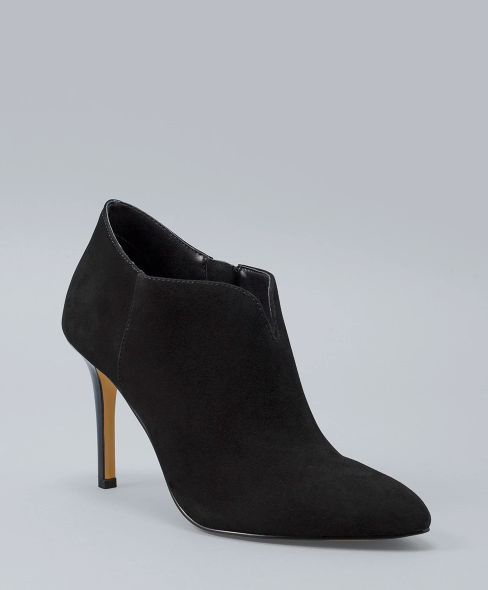 There's no reason to reserve your go-to work shoes—likely a few pairs of black leather or suede pumps and ankle boots—for the office. Aside from looking great with sheath dresses and pencil skirts, they also add instant polish to a pair of jeans, a sweater dress, or a pair of skinny pants.
When you're outside the office, pair these neutral options with color—think red jeans and a print blouse. Another way to build an outfit around your work shoes is to focus on texture. For instance, an oversize knit sweater and velvet pants paired with your favorite work pumps or boots would make for a standout weekend outfit.
Pair Your Dressiest Heels with Jeans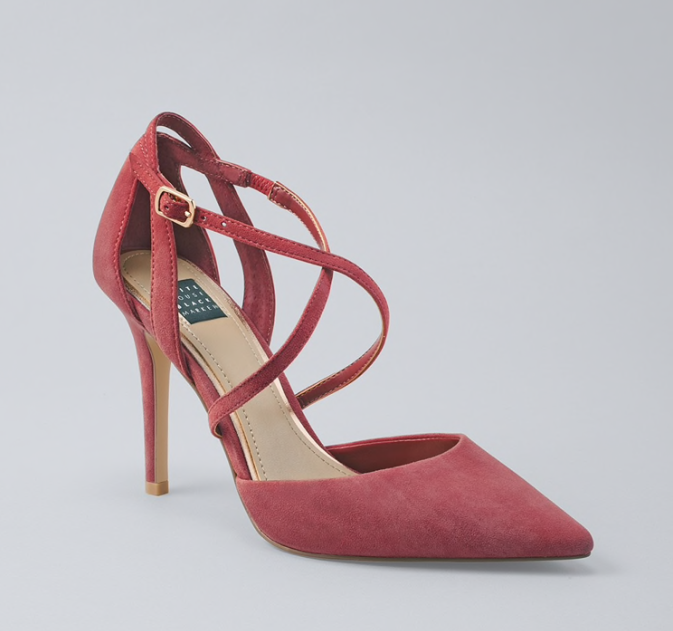 Beyond your most basic work shoes like black pumps and boots, a fail-safe combination is wearing your more colorful, dressy heels with jeans. Add a pop of color with a pair of red pumps or add some sparkle with metallic boots. For a fancier look, go for a pair of black jeans, and if you're looking to put together a trendier outfit, choose a pair of skinny dark-washed jeans. Whether you're going out for a date night or to a friend's birthday party, your jeans will get an instant boost when they're paired with heels.
Think outside the Box and Wear Heels with Athleisure
It's easier to pull off wearing heels and athleisure than you might think. Give your leggings a modern flair with pointed-toe stilettos, ankle boots, or block-heeled strappy sandals. To build an outfit, start with a pair of slightly cropped leggings, and then pair them with an oversize sweater or button-down. Go with neutral leggings, and consider opting for a fun fabric like velvet to make your look feel more fashion-forward.
Mixing and matching your work heels with your out-of-office wardrobe will open the door to so many new outfits. Start with these tips and have fun experimenting.
Featured in this article:
Suede Notch-Front Booties, $160
Suede Strappy Pumps, $135