There are several seasonal staples every woman should own. After all, certain classic pieces never go out of style. If you fill your closet with these key garments, you'll be able to create put-together, weather-appropriate outfits year after year.
When it comes to wardrobe staples, you'll want to marry functionality with warmth—and style, of course! Here are some essentials that are worth investing in.
1. A Polished Leather Jacket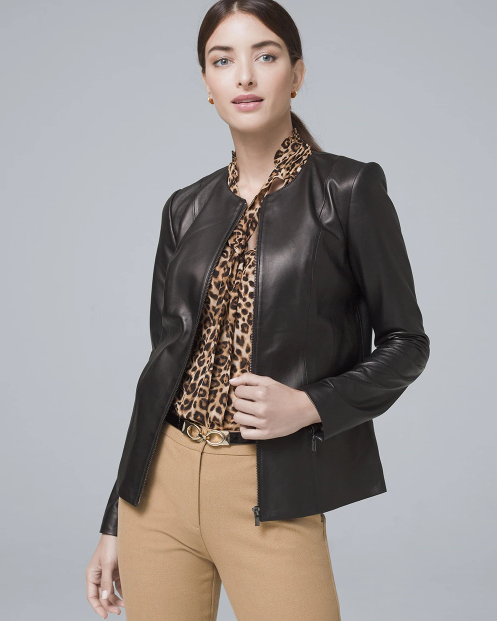 Leather jackets may have once conjured up mental images of bikers. But today, these high-quality jackets are more refined, making them a must-have for any fall wardrobe.
"I think wardrobe essentials should always include a black leather jacket . . . Not everything in a woman's closet needs to be an investment, but I would suggest spending more on the forever pieces and less on the trend items," recommends celebrity stylist Rachel Zoe, according to AOL.com.
Why are they so great for fall? Polished leather jackets can be dressed up or down, and they'll keep you warm on chilly autumn days.
2. Chic Ankle Boots
Ankle boots are another versatile piece for your wardrobe. You can wear them to work, on date night, or simply to lunch, and they pair well with dresses, jeans, skirts, and more.
When buying ankle boots, make sure to choose a heel height you're comfortable with, and look for a style with sufficient cushioning so you can wear them all day if need be.
3. An All-Occasion Turtleneck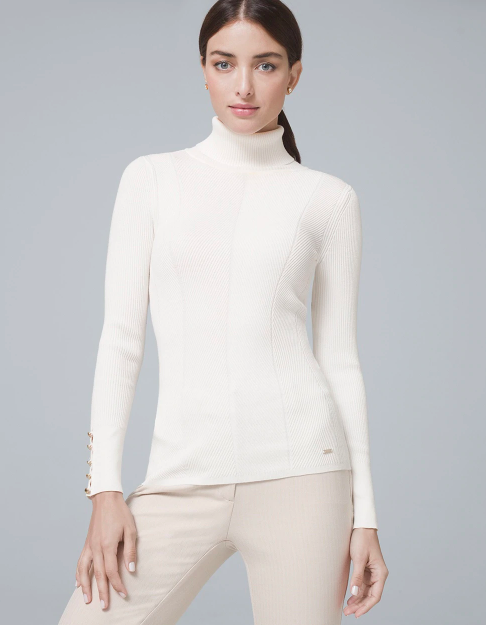 Fall fashion is all about the layers, and you can create dozens of gorgeous outfits with a simple turtleneck as the base.
"Somehow, [turtlenecks] always look just right—not too dressy and not too casual," says stylist Carson Kressley, according to Oprah.com.
You can dress up this autumn essential by wearing it under a dress, layering on a statement necklace, or pairing it with a chic skirt. The possibilities are endless, which is why turtlenecks are a quintessential fall wardrobe item.
4. A Long, Tailored Coat
No wardrobe is complete without a beautifully tailored, warm fall coat. After all, there's no faster way to ruin a chic work ensemble than by topping it with a ski jacket!
When shopping for the perfect fall coat, look for pieces that are tailored to fit your shape, as this will make you feel confident in your outerwear. It's also a good idea to get a longer coat that hits around mid-thigh, as this will keep you from getting drafty on windy days.
5. A Versatile Cardigan
Cardigans are another must-have for fall layering. You can wear a nice cardigan over a casual or work outfit, and there are so many beautiful colors and cuts to choose from.
These sweaters also come in handy for those transitional fall days when it's freezing in the morning but hot in the afternoon. Start out your day wearing a cardigan, then you can simply take it off when the weather warms up.
6. Flattering Boot Cut Jeans
Finally, a great pair of jeans will serve you well in the crisp fall weather—and all year round.
"I like a dark wash because it is more figure-flattering and can go more places—dinner, a ball game, maybe even the office depending on the dress code," says Kressley. "Tip: Choose a boot cut. The flare at the ankle will help to balance the hips and thighs!"
Boot-cut jeans are also perfect for fall, as they leave room for your bulky socks and boots. They're definitely a top pick among fall wardrobe staples!